Struggling between choosing Montpellier or Nantes for your next French trip? Each city, steeped in its own unique blend of history, culture, and captivating landscapes, promises an amazing trip, albeit for different reasons.
Montpellier, comfortably cradled near the Mediterranean coast, is a bustling hub of youthful exuberance, seamlessly blending with timeless grace. With sun-soaked plazas, winding medieval lanes, and groundbreaking architecture, Montpellier wears its rich history with pride while always keeping an eye on the future. Its coastal proximity, buzzing arts scene, and irresistible charm of southern French cuisine make Montpellier a magnet for travelers of every type.
Nantes, perched elegantly on the Loire River in western France, echoes with maritime tales of old, rightfully earning its nickname, the 'Venice of the West.' A city where historic grandeur coexists harmoniously with contemporary vitality, Nantes is truly a cultural marvel. From the majestic Château des Ducs de Bretagne to the enchanting Machines de l'île, and a thriving arts landscape, Nantes never fails to impress.
Will it be the Mediterranean magnetism of Montpellier or the diverse allure of Nantes that catches your fancy? This comparison guide should help you decide!
Montpellier
Located in southern France, this city is known for its rich history and vibrant culture. With a beautiful old town, lively nightlife, and stunning beaches nearby, this city has got plenty to offer. It's the perfect destination for those looking for a mix of history, relaxation, and culture.
Nantes
Not far from France's west coast, Nantes is the sixth largest city in France. Not as well known as some other French cities like Paris, Bordeaux and Marseille it doesn't make it any less interesting. There's plenty of culture to take in here, alongside some amazing food!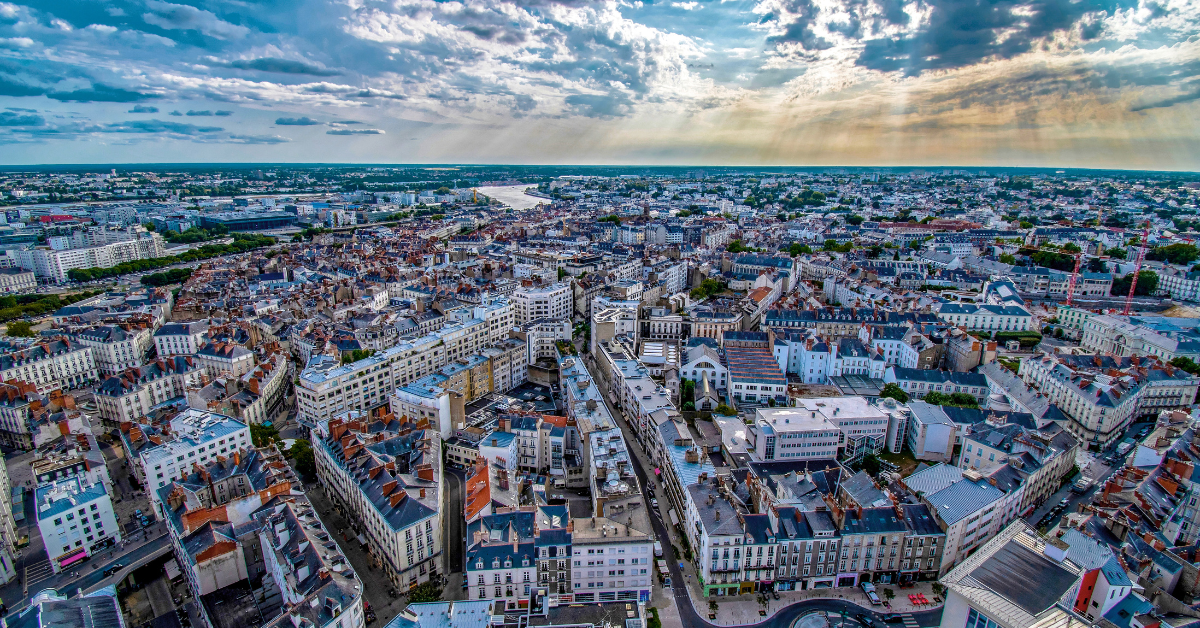 Pros and Cons of Montpellier and Nantes
Montpellier
Pros:
Historical Sites: Montpellier boasts more historical sites, including its beautiful old town, Place de la Comédie, and the Medical University, one of the oldest in the world.
Mediterranean Climate: Montpellier enjoys a Mediterranean climate with mild, wet winters and hot, dry summers, which may be more appealing to those who enjoy warmer weather.
Proximity to the Beach: Montpellier is close to the Mediterranean Sea, offering easier access to beach activities.
Great Food and Wine: Located in the Languedoc-Roussillon region, Montpellier offers delicious Southern French cuisine and is surrounded by some of France's largest vineyards.
Vibrant Arts Scene: The city is a hub for arts and culture, boasting numerous art galleries, museums, and music festivals. The Montpellier Danse and Radio France festivals are renowned events that attract global audiences.
Cons:
Less Green Space: Compared to Nantes, Montpellier has fewer parks and green spaces within the city.
Limited Waterways: Unlike Nantes, which is known for its scenic river and canals, Montpellier lacks significant waterways.
Busy in Summer: Like many popular destinations in the South of France, Montpellier can become quite crowded during the summer months.
Best For: Montpellier is best for those seeking a blend of history and modernity, food and wine lovers, arts and culture enthusiasts, and beachgoers.
Nantes
Pros:
Green Spaces: The city is known for its abundant green spaces, including the Jardin des Plantes, one of the largest botanical gardens in France.
Unique Attractions: Nantes is home to unique attractions such as the Machines of the Isle of Nantes, a large collection of mechanical animals.
Rich History: Nantes has a rich maritime history, and its stunning Château des Ducs de Bretagne is a testament to its past.
Cultural Vibrancy: Nantes is a city brimming with creativity, from its many art galleries to the unique Les Machines de l'île, a steampunk park filled with mechanical creatures.
Waterways: The city has a picturesque river, the Loire, and several scenic canals.
Cons:
Weather: Nantes has an oceanic climate with cooler summers and more rainfall throughout the year compared to Montpellier.
Fewer Historical Sites: While Nantes has its own historical attractions, they are fewer in number compared to Montpellier.
Industrial Areas: While the city center is beautiful, some of the outskirts are quite industrial, which may not appeal to all visitors.
Best For: Nantes is best for those who appreciate art and culture, history enthusiasts, nature lovers, and food and wine aficionados.
How long to stay in Montpellier
Montpellier is a relatively small city, you could easily see most of the attractions in two to three days. But, if you were planning on a longer break there are plenty of interesting towns and cities nearby. Béziers and Nîmes are just a short drive away and well worth a visit.
How long to stay in Nantes
As it's not a particularly big city, you could easily see most of the attractions in two days. But for a more relaxing stay, we recommend staying for three days. Especially if you fancy visiting some local vineyards.
How much is food and drink in Montpellier and Nantes?
| | Montpellier | Nantes |
| --- | --- | --- |
| Beer | €5 – €7 | €5 – €8 |
| Wine | €4 – €9 | €4 – €10 |
| Coffee | €2 – €4 | €2 – €4 |
| Meal at a midrange restaurant | €20 – €40 | €20 – €40 |
How much is it to stay in Montpellier or Nantes?
| | Montpellier | Nantes |
| --- | --- | --- |
| Luxury Hotel | €200 – €600 | €150 – €400 |
| Midrange Hotel | €80 – €150 | €70 – €150 |
| Budget Hotel | €50 – €80 | €40 – €70 |
| Hostel | €20 – €40 | €20 – €40 |
When is the best time to visit Montpellier?
Montpellier is great to visit all year round. But it gets extremely busy during summer, especially in August when many French people are on vacation. Here are a few things to consider before booking:
Weather: Montpellier has a Mediterranean climate with mild winters and hot summers, you'll rarely see freezing temperatures here. It can get very hot in summer, so don't forget your sun cream. Nobody likes getting burnt!
Festivals: Montpellier hosts plenty of festivals throughout the year. Make sure you check the festival calendar before visiting. The Montpellier Danse Festival in June is very popular, along with the Montpellier International Guitar Festival in July. There's an extreme sports festival helped in May for those who fancy seeing something a little different.
Crowds: Like most destinations, Montpellier gets very busy during the summer months. If you want to avoid the crowds go in spring or autumn. Winter might also be a good option if you're not too bothered about the weather being colder.
When is the best time to visit Nantes?
When planning any trip, timing is always important. But, we're sure whenever you visit you'll have a good time.
Weather: Nantes has a mild oceanic climate, which means it's generally quite temperate year-round. But let's be honest, the weather can be a bit unpredictable. You might be basking in the sun one minute, and then running for cover from the rain the next. But hey, that's all part of the fun, right?
Festivals: Nantes is renowned for its cultural scene, and there are several festivals throughout the year that make it a good time to visit. Le Voyage à Nantes is very popular with over 500,000 people flocking to the city to be there. The festival features live music performances, food, and art installations. It's held from July to September and definitely worth a look!
Crowds: Summer is great for catching one of Nantes' many outdoor events or festivals. But, it can get very busy. If navigating bustling streets isn't for you, try visiting between September and November.
Average Monthly Temperatures
| Month | Montpellier Rainfall (mm) | Montpellier Average Temperature (°C) | Nantes Rainfall (mm) | Nantes Average Temperature (°C) |
| --- | --- | --- | --- | --- |
| January | 52 | 8 | 76 | 5 |
| February | 44 | 8.5 | 63 | 6 |
| March | 38 | 10.5 | 60 | 8.5 |
| April | 47 | 13 | 51 | 10.5 |
| May | 43 | 16.5 | 51 | 14 |
| June | 23 | 20.5 | 50 | 16 |
| July | 14 | 23.5 | 46 | 18.5 |
| August | 23 | 23.5 | 44 | 18.5 |
| September | 68 | 20 | 56 | 16 |
| October | 86 | 15.5 | 70 | 12.5 |
| November | 61 | 10.5 | 77 | 8 |
| December | 50 | 7.5 | 77 | 5.5 |
Getting around
Getting around Montpellier:
Being a compact city, Montpellier is very walkable. But for those that prefer to use public transport, the tram system covers most of the city and is very easy to use.
Buses are also a good option, there's an extensive bus network that covers the entire city that is cheap and easy to use. Tickets are time-based so if you needed to get a bus then a tram you could use the same ticket provided it's within the time limit.
Getting Around Nantes:
Nante has a good public transport system that covers most of the city's major sights and attractions. But, due to the size of the city, you'd be better off walking most of the time. You'll be able to experience the city properly and see all the interesting little things you miss when you're on a bus or a tram.
If you do plan on making the most of public transport, the trams and buses are clean and reliable. Getting a Nantes City Pass is a good way to save money and hassle. Renting a bike is a nice way to see the city at a quicker pace. A ride down the river is a nice way to spend an afternoon too.
Top things to do in Montpellier
Jardin des Plantes de Montpellier: Established in 1593, the Jardin des Plantes de Montpellier is one of the oldest botanical gardens in Europe! It feels like a quiet oasis in the heart of the city. There's a huge amount of plants, flowers, and trees to see here.
Le Corum: Le Corum is a large convention center in Montpellier that hosts concerts and exhibitions throughout the year. The architecture is really impressive and definitely worth looking at even if you don't go to see a show.
Place de la Comédie: Known as the egg for its shape, Place de la Comédie is Montpellier's biggest square. It's always full of life and a great place to sit down with a coffee and people-watch.
Musée Fabre: The Musée Fabre is an art gallery that houses an extensive collection of paintings and sculptures. With works from artists such as Rubens, Delacroix, and Courbet, it's a must-visit for art lovers.
Château de Flaugergues: Located just outside of Montpellier, this 18th-century château is surrounded by vineyards and olive groves. The château and its grounds are beautiful and look like something you'd see in a film. There are tours and wine-tasting sessions available.
Antigone District: This modern neighborhood on the banks of the Lez River is known for its unique architecture. Built-in the 1980s, it's a great place for a relaxing walk.
Cathedral Saint-Pierre: This imposing cathedral was built in the 15th century, and is definitely worth a visit. The stained glass windows and rocket-like pillars at the front are particularly cool!
Promenade du Peyrou: This beautiful park offers amazing views of the city. It's got its own Arc De Triomphe and a huge statue of Louis XIV in the center.
Maison de la nature: Translated to the house of nature, these protected wetlands make a great day out. It is completely free to visit and offers a break from the hustle and bustle of the city. There's stunning scenery to look at and plenty of local wildlife.
Top things to do in Nantes
Visit the Château des Ducs de Bretagne: Once home to the Dukes of Brittany, this beautiful castle is now a museum. Its rounded walls and moat are particularly impressive. You can walk around the walls for free. But, if you want to go to the museum, you must pay.
Explore the Île de Nantes: The island of Nantes is a former industrial area that has been transformed into a cool and trendy district. There are some very impressive art installations to see like 'The Rings' by Daniel Buren.
Take a Vineyard tour: Nantes is located in the Loire Valley, one of the most famous wine regions in the world. So it would be rude not to tour some of the local vineyards! Well, that's our excuse.
Walk through the Passage Pommeraye: This three-tiered shopping arcade is stunning and a must-see when visiting Nantes. Its beautiful architecture and elegant shops are great for wandering around.
Visit the Musée d'Arts de Nantes: One of the largest museums of its type in the region, it has an extensive collection of over 12,000 works of art. Including works by famous artists like Monet, Picasso, and Kandinsky.
Take a boat tour on the Erdre River: Known as the most beautiful river in France, is there a better way to see it than being on it? Some of the countryside and chalets along the river are stunning.
Walk along the Quai de la Fosse: This promenade along the river is perfect for an afternoon stroll. You can enjoy the views and look at all the boats.
Visit the Muséum d'Histoire Naturelle: Filled with skeletons of animals. You'll marvel at the impressive collection of specimens on show here. There's even a whale skeleton that's over 18 meters in length.
Go to Les Machines de l'île: The Machine de l'île is an experience you won't forget! A park featuring giant mechanical creatures, it's not something you see every day. Great for kids and adults alike!
Explore the Musée de l'Imprimerie: Take a tour of this impressive museum and learn all about Nantes' long history with printing. You'll never appreciate how much work used to go into printing until you've visited here!
How to spend three days in Montpellier
Day 1:
Morning: Start the trip off with a visit to the Jardin des Plantes de Montpellier, one of the oldest botanical gardens in Europe. Wander through its beautiful gardens admiring the thousands of different plants.
Afternoon: After getting some lovely food at a local restaurant for lunch, head to the Antigone District for a relaxing afternoon seeing the modern architecture. Stop off at a cafe overlooking the river Lez for a quick coffee or glass of wine.
Evening: Head to Le Corum, a large convention center that hosts concerts and exhibitions throughout the year. Double-check to see if there are any shows on beforehand. There might be something good to watch! If not, go and look at the architecture, it's very impressive.
Day 2:
Morning: Start your day by exploring the historic center of Montpellier. Wander through the narrow streets and alleyways, stopping off for a coffee at a Place de la Comédie. Head over to the Saint-Pierre Cathedral and enjoy its impressive architecture.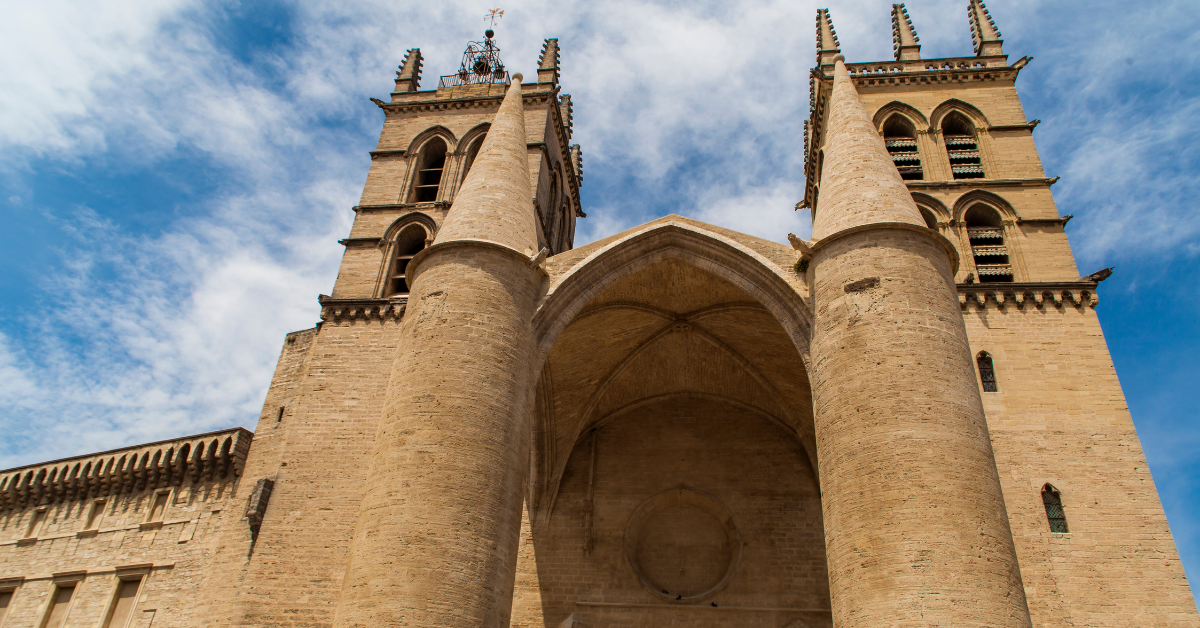 Afternoon: Visit the Musée Fabre, this art museum has a vast collection of art from the 15th-18th centuries. Bound to keep any art lover occupied all afternoon.
Evening: Head to Château de Flaugergues for a tour of the mansion and its grounds. Maybe even book a wine-tasting session for afterward.
Day 3:
Morning: Have an early start and head to Maison de la Nature, these protected wetlands and just outside of the city and offer amazing scenery. A great way to unwind on your last day.
Afternoon: Located on the outskirts of Montpellier, Montpellier Zoo is home to over 120 species of animals. There's plenty to see and do, it's actually free to get in which is different from most zoos which cost a fortune.
Evening: Head over to the Promenade du Peyrou, this park has fantastic views over the city and is definitely worth a visit. There are plenty of opportunities for great photos with the Arc De Triomphe, gardens, and the statue of Louis XIV. It's especially beautiful as the sun is going down.
How to spend three days in Nantes
Day 1:
Morning: Grab a coffee then head to Château des ducs de Bretagne. This 15th-century fortress is very impressive. Walk around the walls for nice views of the city, or visit the museum if you want to learn more about its history.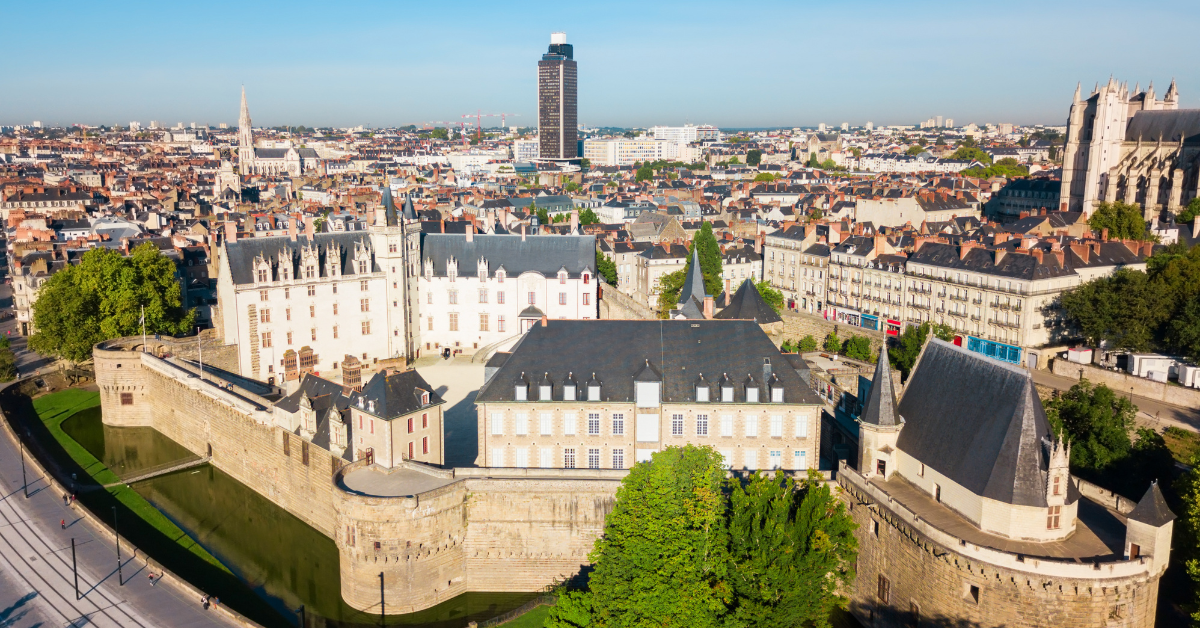 Afternoon: After a morning of history, why not visit the Musée d'arts de Nantes and see some artwork from renowned artists? Even the building itself is very beautiful so it's definitely worth visiting.
Evening: Head to Bouffay, a great neighborhood full of bars and restaurants. Grab some traditional French food and local wine and relax for the evening.
Day 2:
Morning: Head to Les Machines de l'île nice and early to avoid the crowds. This crazy art project combines sci-fi with real-world engineering. Make sure to reserve a ticket in the high season.
Afternoon: After a morning of watching a robotic elephant walk around, head to the Jardin des Plantes and have a relaxing afternoon. There are so many interesting plants and trees to see and even a herbal garden.
Evening: Go for a walk down the Loire River. It runs through the heart of Nantes and there are plenty of bars and restaurants on its banks. Is there a better way to spend an evening than watching the sunset whilst eating amazing food and drinking good wine?
Day 3:
Morning: Head out of the city and visit a local vineyard. There are plenty of local wine tours that will take you. It's a great way to see how the wine is made and sample some of the local produce.
Afternoon: After lunch, visit the Muséum d'Histoire Naturelle. This natural history museum will keep adults and kids entertained for a while! Theres plenty of exhibits featuring a wide array of animals. There's even a vivarium with live snakes!
Evening: Wander around the Graslin district, this beautiful part of Nantes is full of chic shops, amazing restaurants, and cool bars. Make sure you try some seafood dishes and indulge in some local wines and beers.
City Ratings
| Category | Montpellier | Nantes |
| --- | --- | --- |
| Attractions | 8 | 8 |
| Accommodation | 7 | 7 |
| Food and drink | 9 | 9 |
| Safety | 8 | 8 |
| Transportation | 7 | 8 |
| Shopping | 6 | 7 |
| Culture and history | 7 | 9 |
| Nightlife | 8 | 7 |
| Total Score | 60 | 63 |